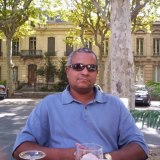 MWR Contracting offers homeowners the comfort of working with a "handyman" that has been providing a wide variety of services to homeowners in Northern Virginia since graduating from George Mason University in the early 80's. Michael rarely runs into a situation he hasn't seen and handled many times before, but when he does his experience typically allows him to make recommendations that save homeowners time and money.
You can find (or add your) testimonials here: Testimonials
MWR Contracting is fully insured and ready to assist you with whatever tasks your home needs tackled. Call Michael Rayford on his mobile 703.509.9283 or simply complete the short form below to get started.